Condor provides solutions and assistance to facilitate energy efficiency works in a residential building in Fano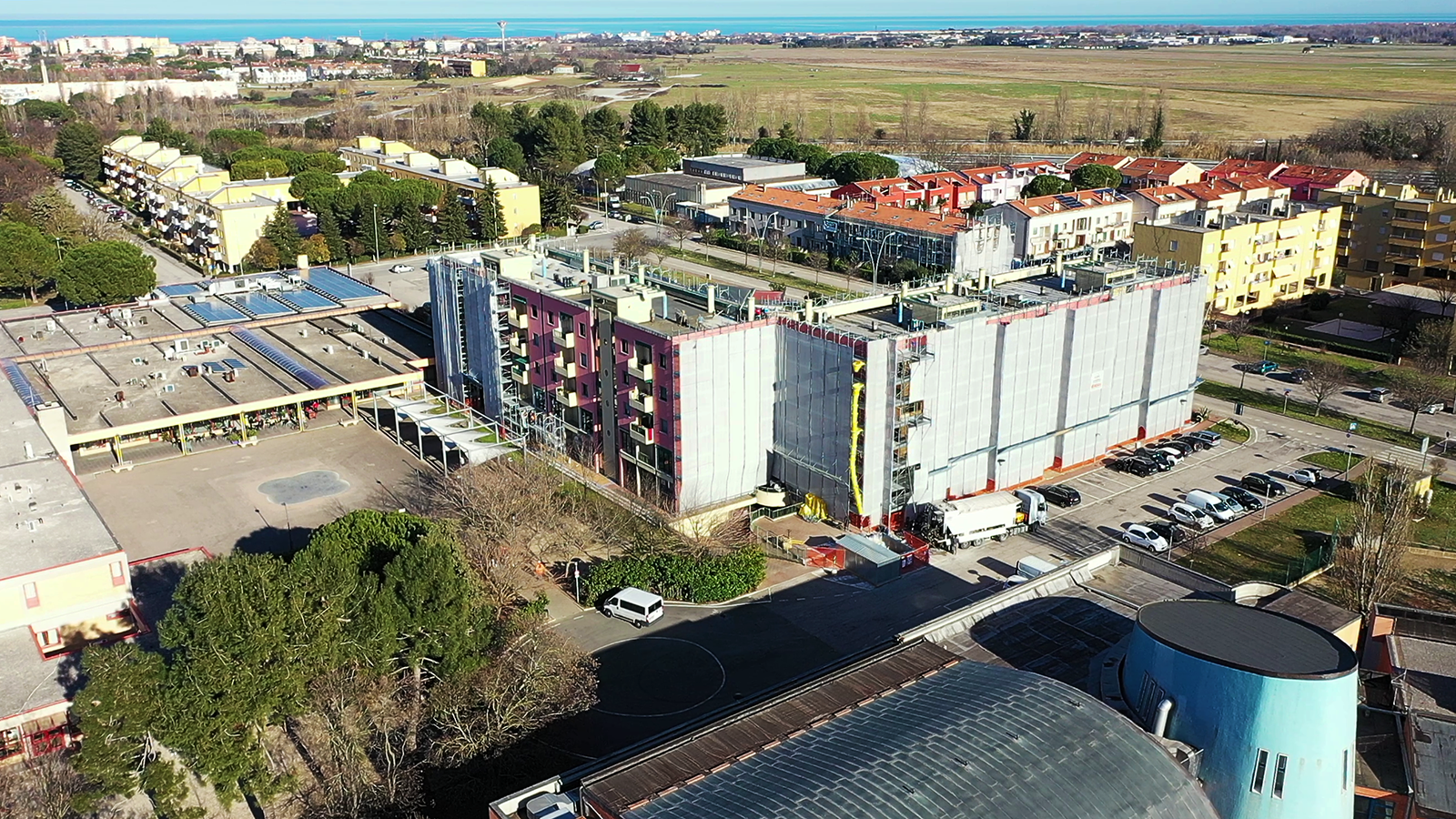 In the town of Fano, in the quiet district of Sant'Orso, a residential building is currently under the spotlight of a process of energy efficiency made possible by the benefits of Superbonus 110%.
The building dates back to the 70s and in its L-shaped structure houses apartments and shops for an area of 3,605 square meters over 5 floors.
The costs were mitigated by the advantageous benefit (evaluated from 1 July 2020) concerning the implementation of specific interventions aimed at energy efficiency, static consolidation and reduction of the seismic risk of buildings.
Towards a greener scheme, several interventions have been scheduled including the replacement of fixtures, the laying of the thermal coating, the restoration of balconies, the replacement of boilers and gas pipes, the renovation of the roof and the installation of the photovoltaic system.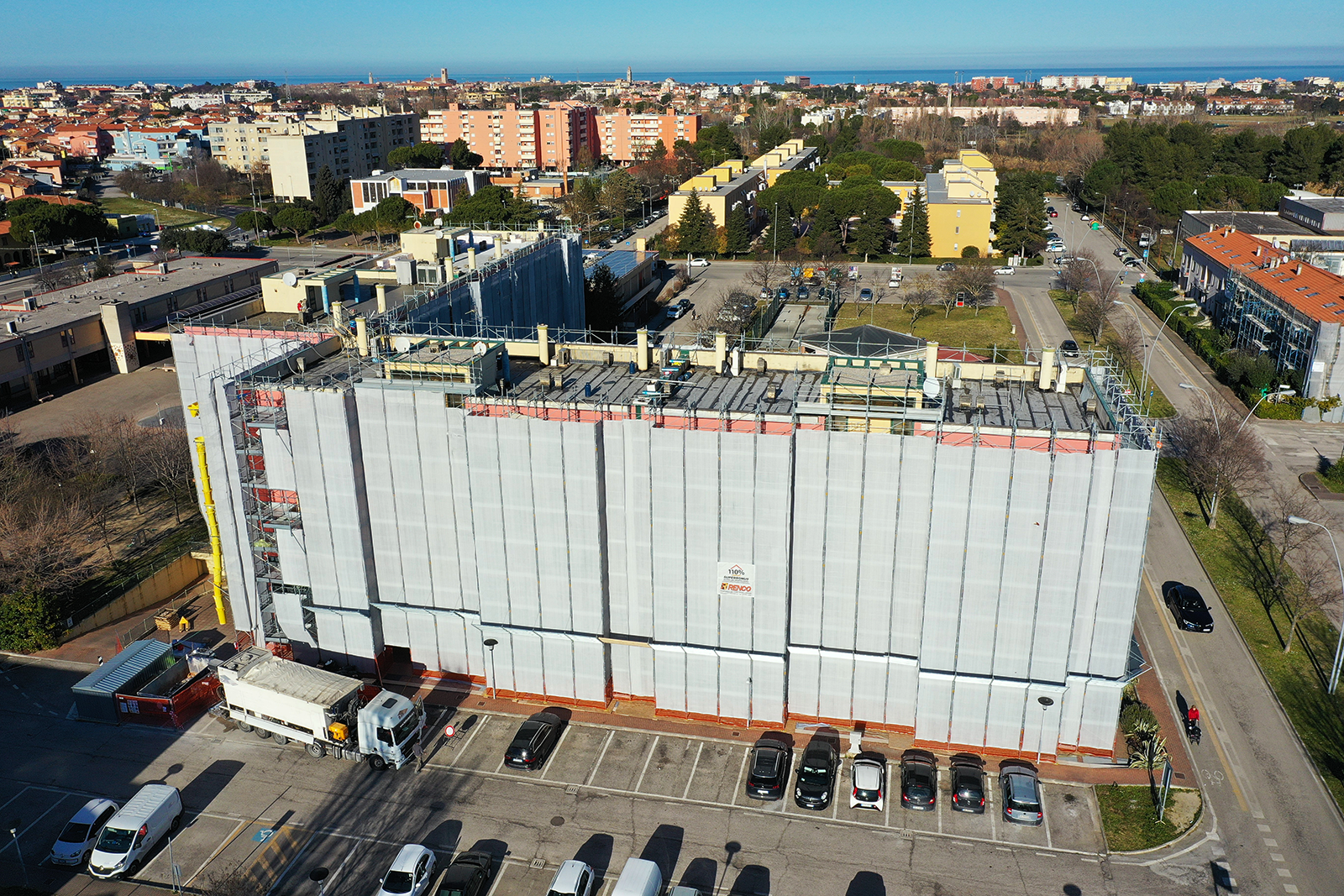 Each site to their solution
The jobsite did not present any particular technical problems but a speedy operation was required. Renco Spa, the executing company, has chosen a lightweight and manageable scaffolding that has speeded up the process allowing assembly with great speed and meet the overall set time. 
A team of 5 workers worked on the assembly of over 5,800 square meters of scaffolding, proceeding with about 600 square meters of facade per week.

Easy handling and assembly to reduce time and increase productivity on site
Handling is one of the main characteristics of the DR6 scaffolding with bushes that makes it particularly practical in loading and unloading operations and during handling on site. 
The elements can be mounted quickly and safely and the wide range of accessories increases their suitability for sought-after architectural and construction projects. Safety is guaranteed by an effective welding control system that makes it reliable over time.
All the information about the DR6 bushing scaffold can be found at: www.condorformwork.com/products-for-building-and-constructions/scaffolding/scaffolding-system-with-bushes