Wall formwork and slab formwork are tools that can increase on-site productivity and break down costs and delays.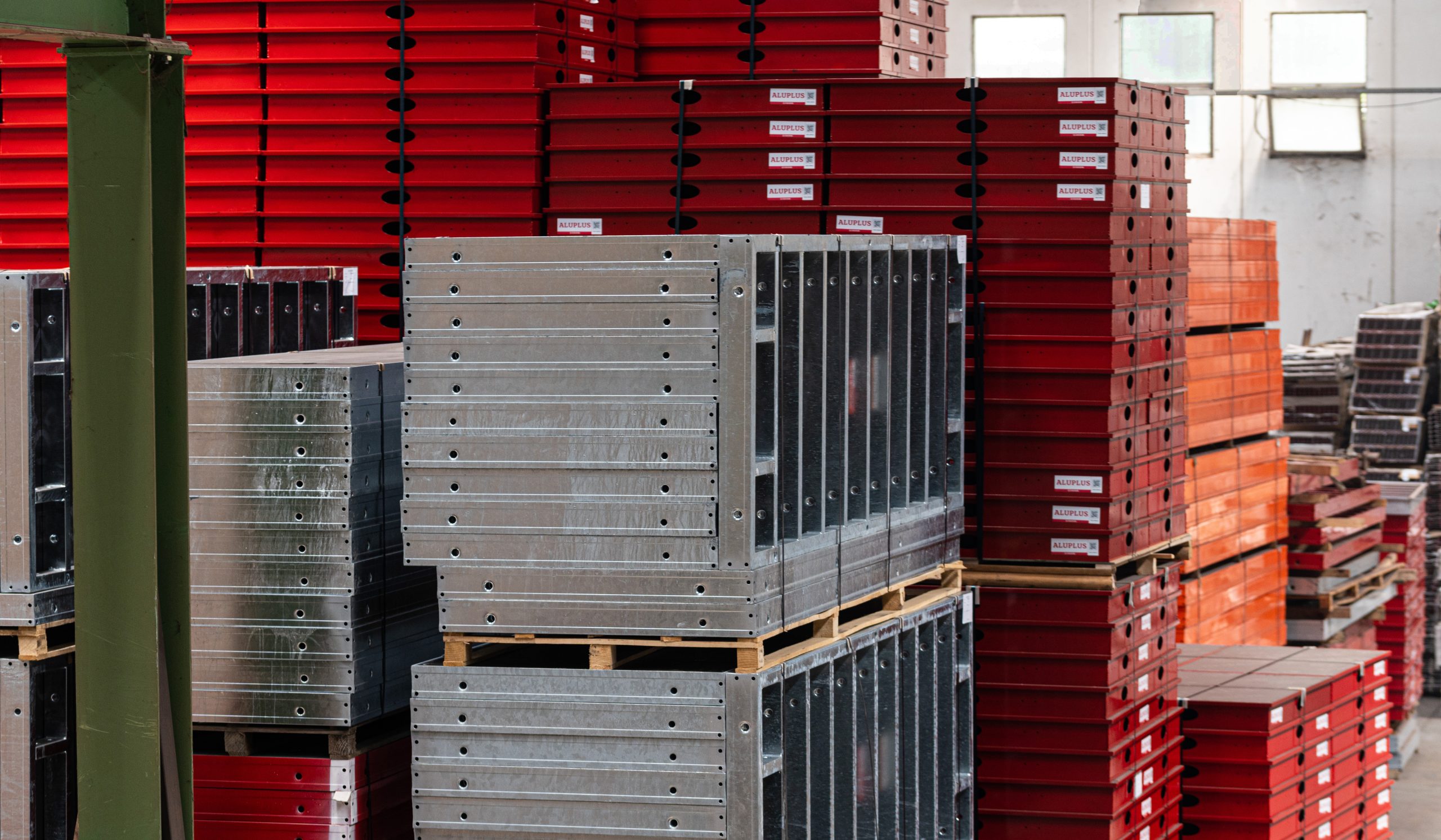 What exactly is formwork for? A formwork system is used in the building industry to envelope the concrete during casting and contribute to the grip and hardening, that is the two phases the material passes from the fluid to the solid state and develops the mechanical characteristics necessary to perform its function.
The invention of formwork dates back to the early days of our civilization's construction activities when building materials were much simpler, such as clay.
People have always used formwork to build more or less complex structures, but it is only in recent decades that studies, techniques and materials have enabled us to develop advanced tools.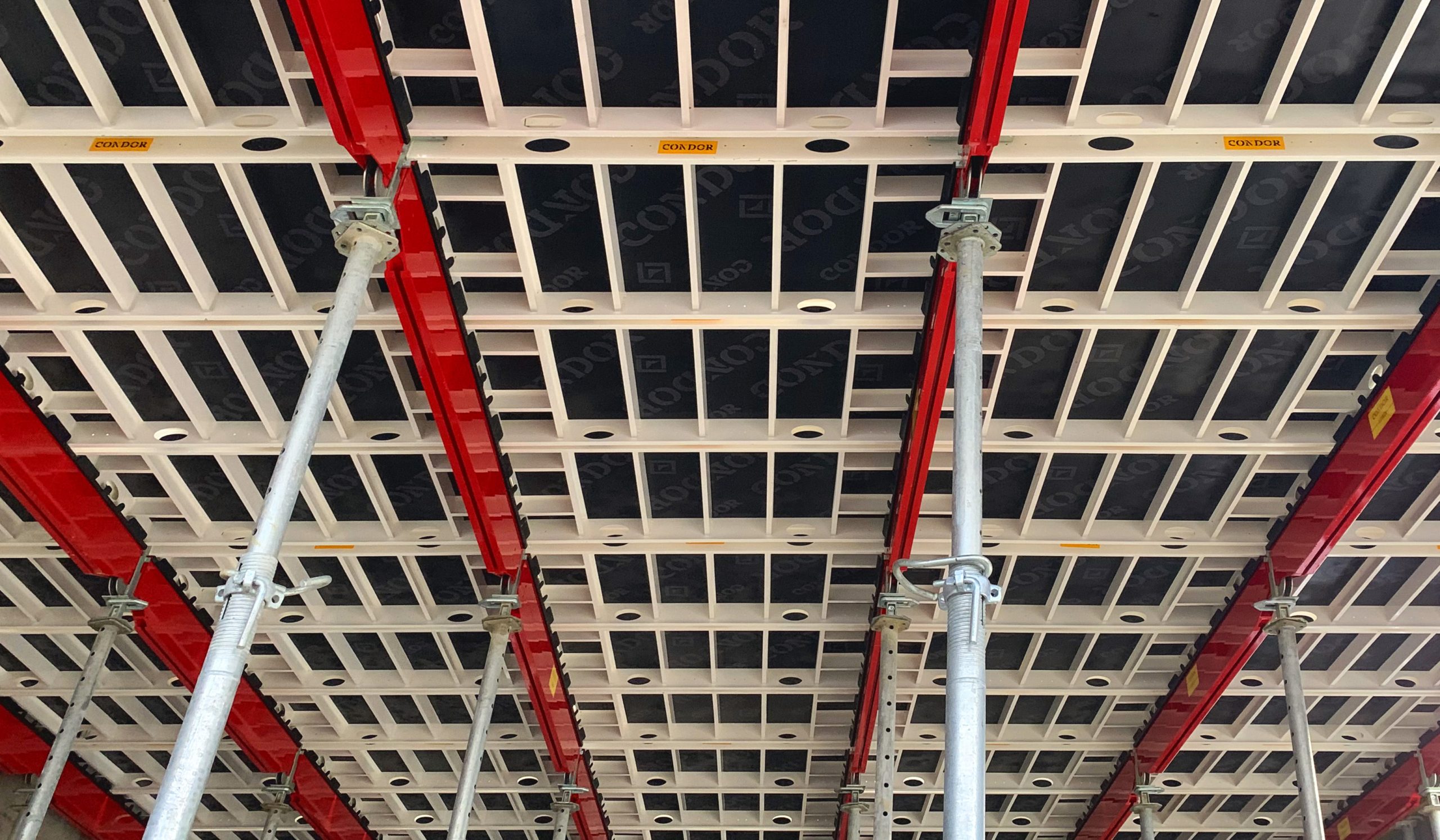 Various projects, plenty of opportunities
Over the construction sector you may find a number of different systems designed to meet different market demands and specific needs: formworks for walls, floors, curved walls, pillars and special designs.
In turn, formworks can be categorized according to the materials they're made of – wood, metals or plastic compounds – and the technology they use: frame, beam and modular.
Frame formworks are composed of a panel and a perimeter, aluminum or steel as it may be, which guards and protects the edges from mechanical stresses. They stand out for their robustness and consequently for their reusability and durability over time. However, they are also easy to assemble thanks to the predefined mounting diagrams.
Beam formworks are composed of planks that support the deck and are adaptable to any project and ideal for surfaces without imperfections when the surface finish of the concrete required is "fair-faced" (béton brut). The assembly is more complex than frames with longer times, but it is also an alternative characterized by higher load capacity and high flexural strength.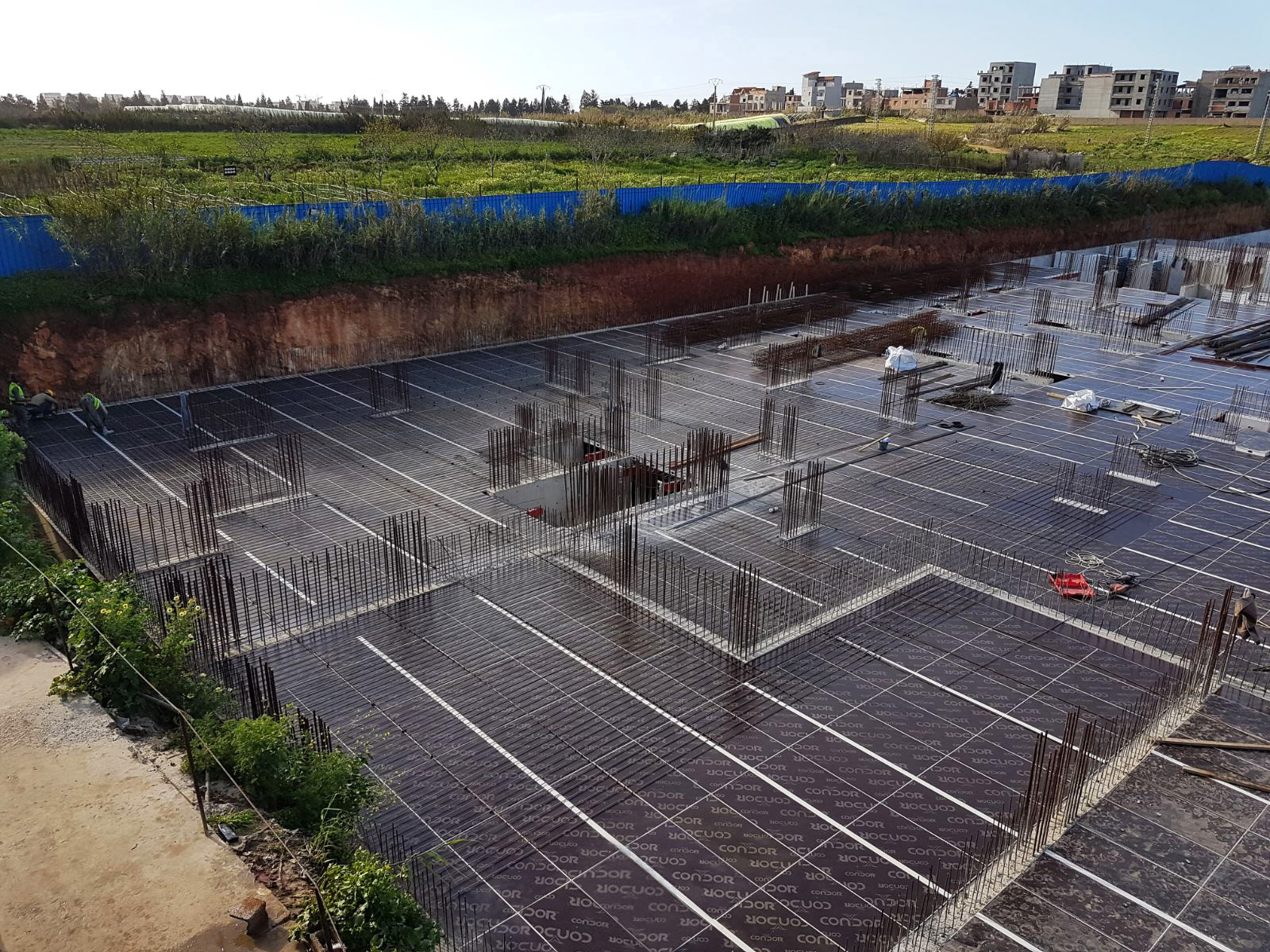 Circular formworks are a very versatile category of systems consisting of pre-assembled standard modules that allow you to quickly assemble circular walls with any radius of curvature as happens with ramps, silos, tanks and purification plants.
Special formworks are tools made according to a specific project, where the dimensions fit right in the construction site as needed and more formwork systems can be integrated with each other to enhance their functionality.
The formworks can also be classified for the main function they offer, generally in formworks for vertical structures and formworks for horizontal structures.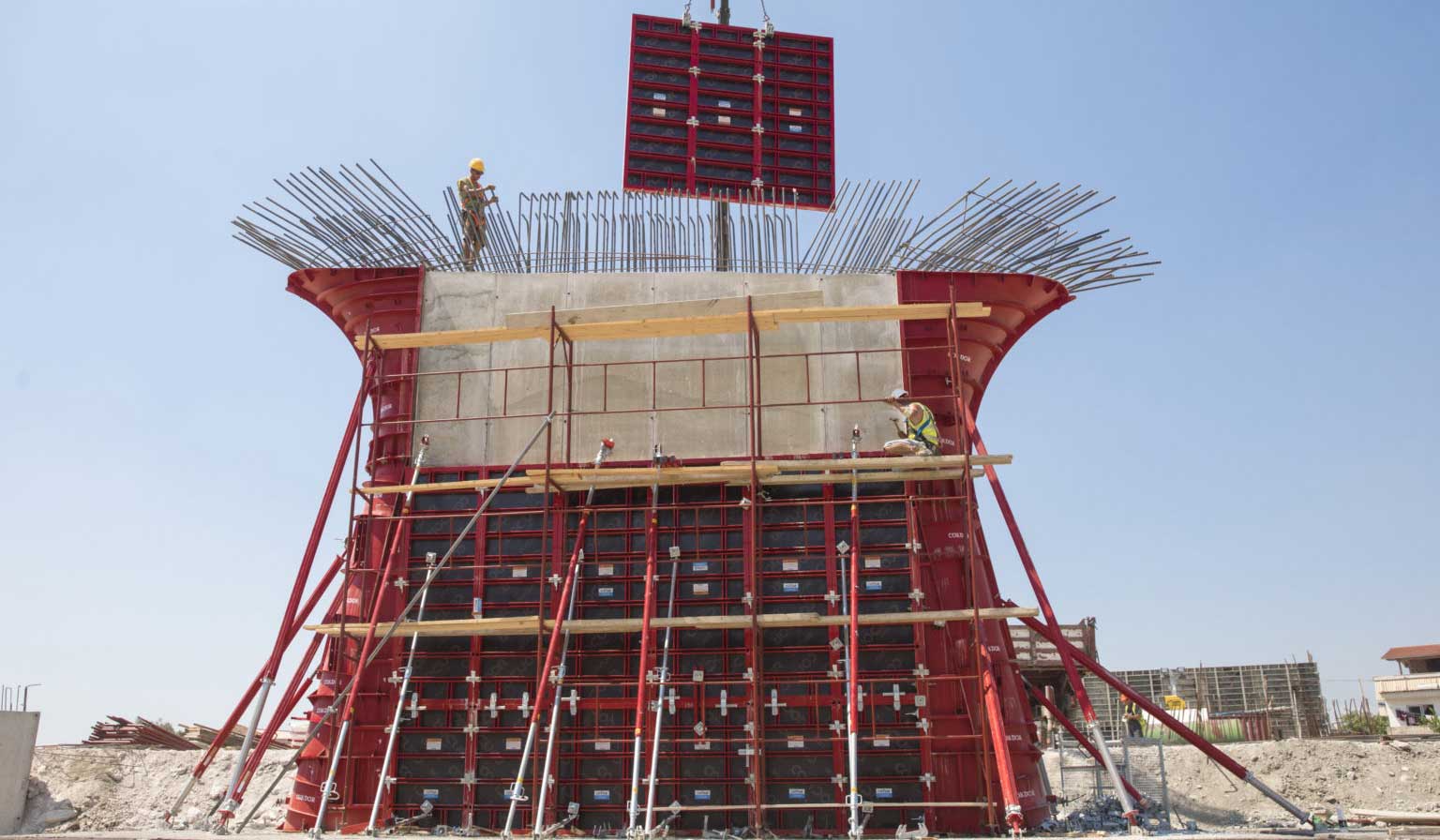 Formwork for vertical structures
Formworks for vertical structures, often also called wall formworks, are solutions adaptable to every need, construction site condition and use to create walls, pillars, elevator shafts, batteries, pulvini, bridges and foundations.
Our
Condor range
includes systems made with an attentive eye for every detail of the production process and safety at work.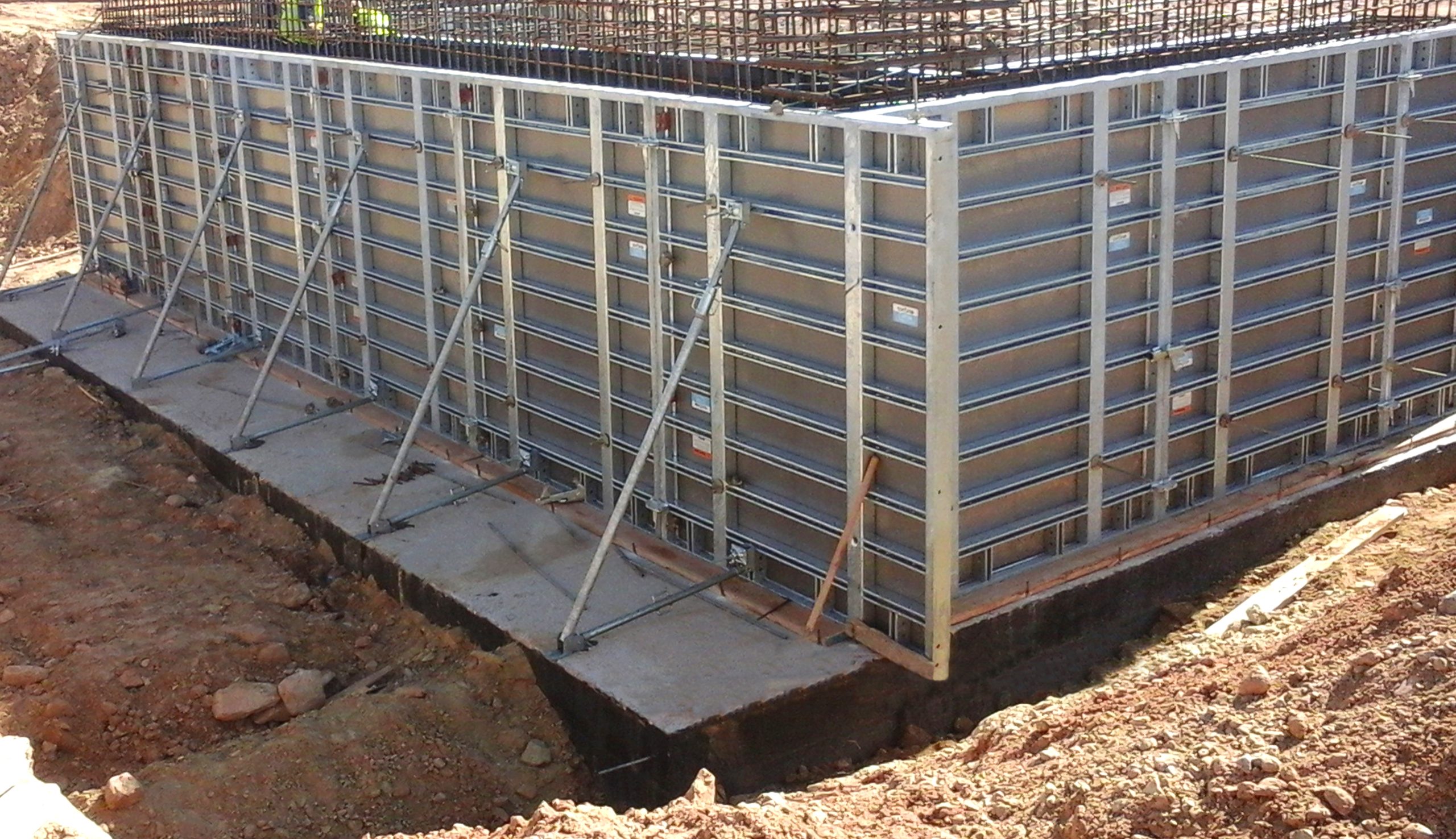 Condor wall formworks are: Comax, large panel for any use, Optimo,  practical and manageable formwork, Adatto ALU, modular and versatile formwork, Haliform, ideal for the casting of foundations, walls, pillars and beams, O-ROUND, formwork for curvilinear walls, circular metal formwork for the casting of pillars and columns, Beam Flex formwork, modular beam formwork that allows any type of configuration.
In addition to these solutions, the MF ramp system and the OMNI earth-retaining system must also be included to be combined with different types of formwork to meet more complex construction site needs. Earth-retaining systems can be assembled following different combinations and used with wall formworks in particular for the casting of single-sided walls.
The SRC-240 rampant support system is a quick and safe solution for casting on a higher level and when structure heights become challenging it can be an affordable alternative to propping towers.

Formwork for horizontal structures
Formwork for horizontal structures, or even slab formworks, are structures designed with the aim of supporting the concrete casting for the slab construction  and generally consist of horizontal supporting structures, on which the cladding panels are placed in contact with the casting, which transfer the loads to an underlying support system.
Each formwork in the Condor range is absolutely safe, characterized by manageability, modularity and high quality finishes. Our slab formworks are expertly designed to offer greater safety on site and allow construction companies and designers to get excellent results, reduce costs and processing times.

Our slab formworks are Aludeck and Aluplus, modular aluminum formworks, manageable, and therefore transportable without the need for cranes, which allow early disassembly with consequent positive effects on processing times and costs.
20 Flex is an affordable system consisting of props, fork heads and wooden beam frames on which panels are fixed. It requires few elements and, thanks to the free design, is adaptable to any shape, height and thickness.
The Eco System for free-designr slabs offers the possibility of early disassembly, drastically reducing time. It consists of a few elements, adaptable and can be integrated with different panels depending on the degree of finish of the concrete required.
Multiportal is a table system with a pre-assembled structure that is particularly affordable and ideal in the case of large slabs or for the realization of repetitive plans that require simplicity and functionality.
ECON, CEP 10, CEP20, CEP30, D55, ALU CP props complete the offer of Condor slab systems. Handy and versatile, they cover heights ranging from 1.80 to 6 meters and can be used in conjunction with the main systems in the range.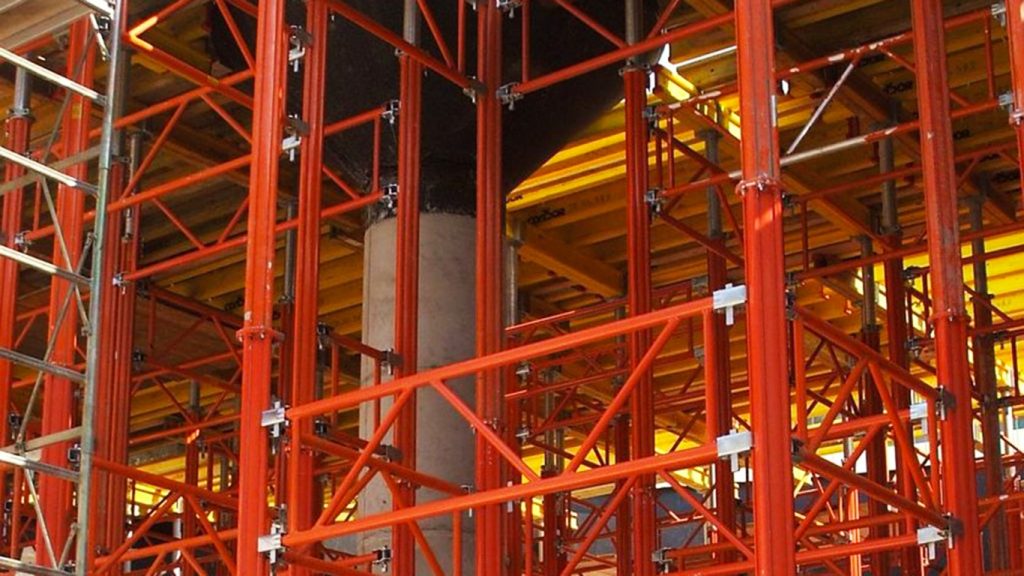 What features should you look for in a formwork system and how to select the fittest  
The choice of the most suitable formwork system for your business or single construction project is determined by a number of factors to be considered carefully and professionally: budget and costs, size of the company, number of uses expected, characteristics of the project, type of construction and conditions of the construction site, desired finish, experience of the workers, crane availability, time.
The following is something you should consider prior to commissioning any project:
Characteristics and shape (walls, floors, pillars, pulvini, tunnels, etc.)

Finishing quality of concrete facing and tolerance

Formwork stabilization method

Height and casting method

Maximum pressure allowed for fresh concrete

Concrete thrust absorption (tie rods or contrast systems)

Concrete compaction type

Safety
It is best to always bear in mind every and all formwork types while in the design phase so that you can make the best and most valid decision.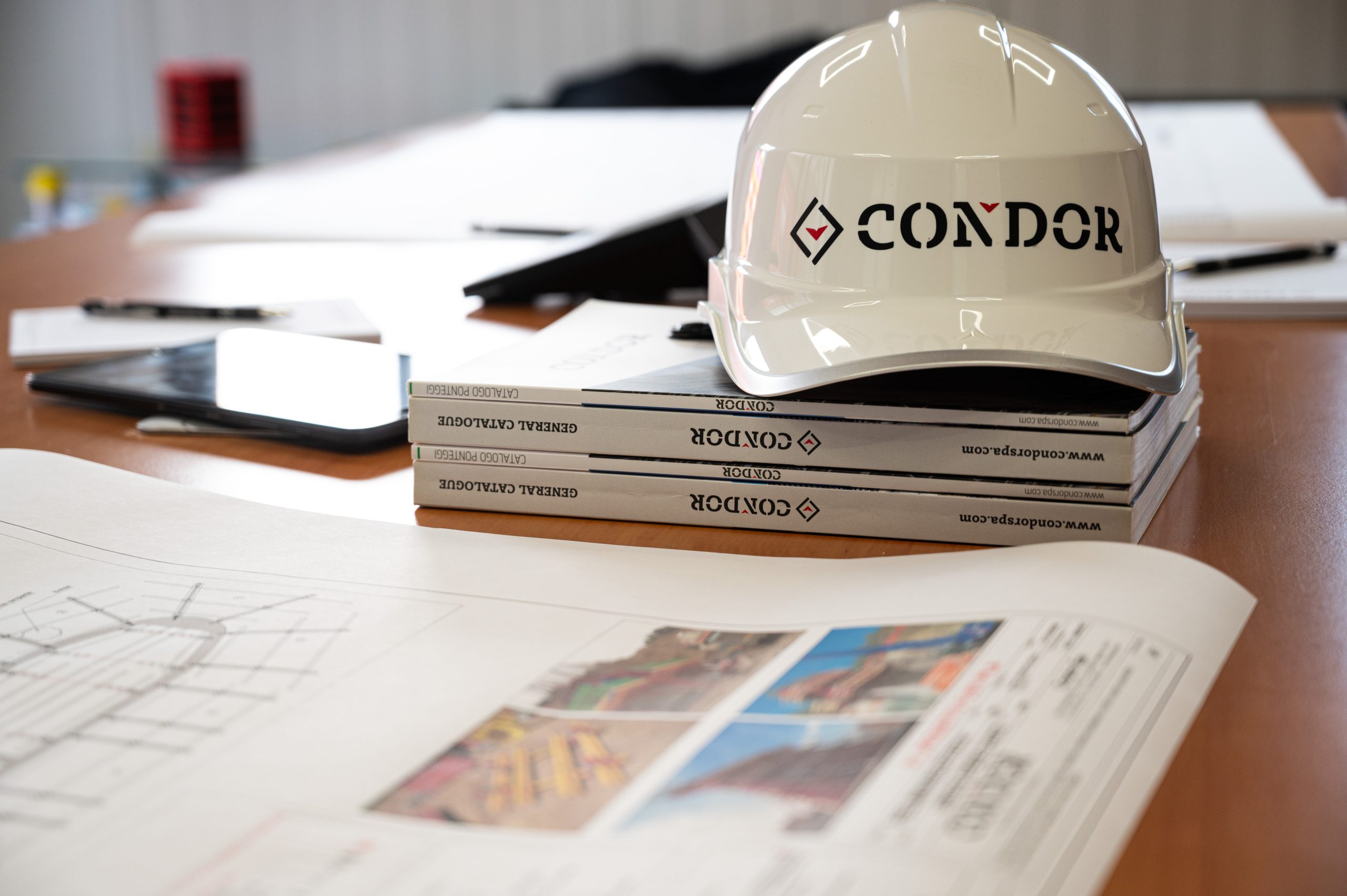 Once the system is defined, it is utmost to take advantage of the advice of an expert who, analyzing the project, will evaluate the best solutions, the amount of panels and required accessories. To get custom advice and useful tips from our engineers, fill out the form.