Bari's Picone district is set to play host to Palazzo Vesta, a new residential building taking shape within an area that has been growing since the 1950s, growth that continues its course even up to in the vicinity of the Policlinico and the Railway Station.
Palazzo Vesta a new, modern building in the Picone district
In this urban context, Ricci Costruzioni Srl has identified the ideal size for a modern structure designed to accommodate 31 dwelling units, 8 offices and 2 commercial premises.
Pasquale Paldera, at Nuova Pa.gi. Edil, heads a 10-strong team, coordinated by surveyor Paolo Rubino, currently working on a building of 10 floors above ground and 2 floors below for a total footprint of approx. 16,000 square metres.
The work plan, conceived with the aim of bringing the project to completion quickly and efficiently, led to the choice of Condor formworks for walls and floors.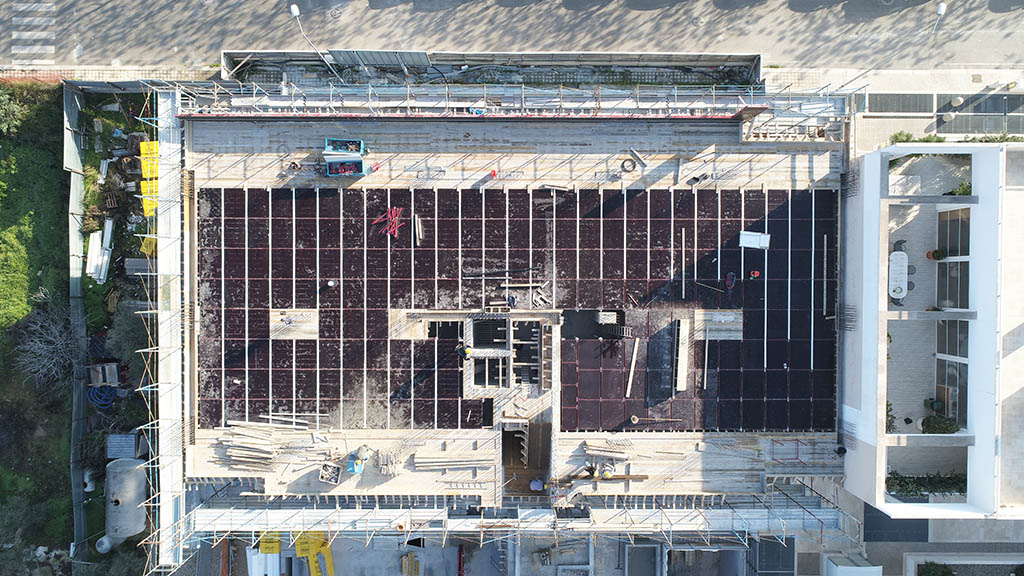 The ideal partner for residential construction projects
Aluplus and OPTIMO  respectively were used for the construction of the floors and walls. These systems ensure a high level of safety, ease of assembly and disassembly and a considerable ability to reduce overall processing times, significantly increasing construction productivity with positive consequences for all parties involved.
Condor formworks are made of hardwearing but lightweight materials, giving them ease of handling and requiring a small number of operators for installation.
Another advantage of the formworks is the ease of assembly and disassembly to which is added the possibility of early dismantling which means a reduction in timescales of about 66% and of labour costs.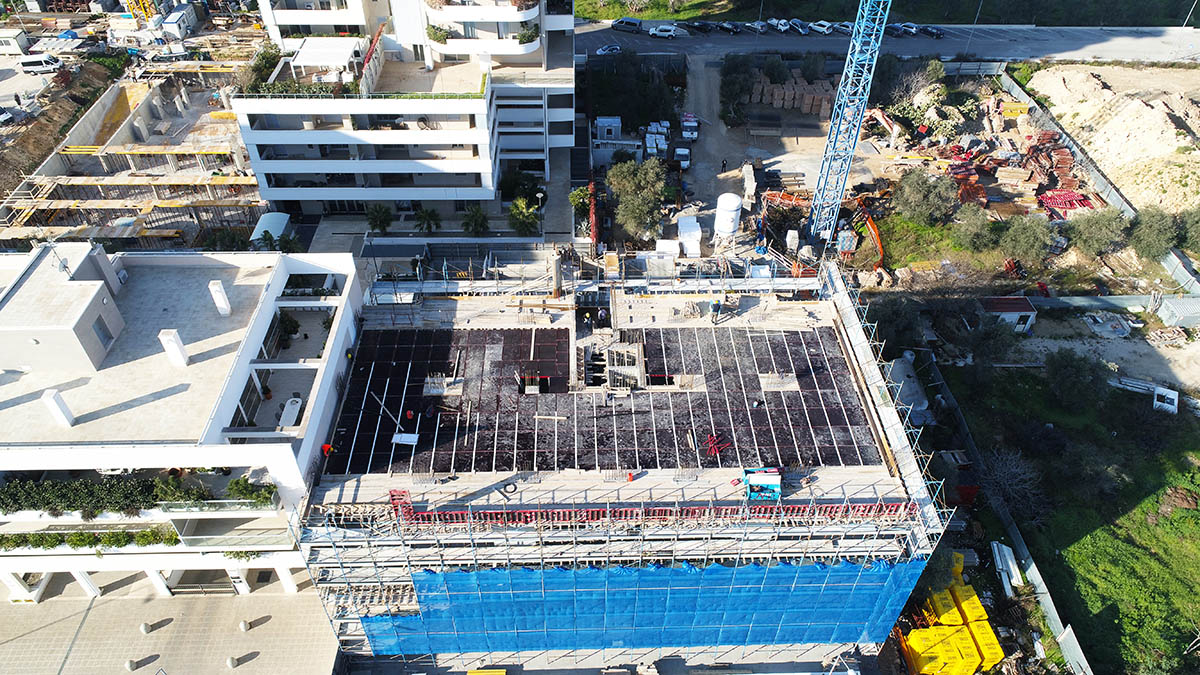 Aluplus, formwork for floors
Aluplus is the ideal solution for the construction of floors, used chiefly within civil, residential, industrial and multi-storey construction.
The system consists of a high-strength aluminium alloy formwork, with 12 cm perimeter elements and transverse elements, dedicated steel drop head, props and a 9 mm birch plywood panel with phenolic coating.
Assembly occurs according to a systematic, rational sequence that repeats without changes, allowing operators to work quickly. The drop head allows dismantling earlier compared to the standard 28 days, and means the recovery of the panels, leaving in position the props that maintain the "breaker" function.
The panels can therefore be reused within the same site with a new series of props offering a considerable reduction in time and requiring a smaller number of components for the works site's progress.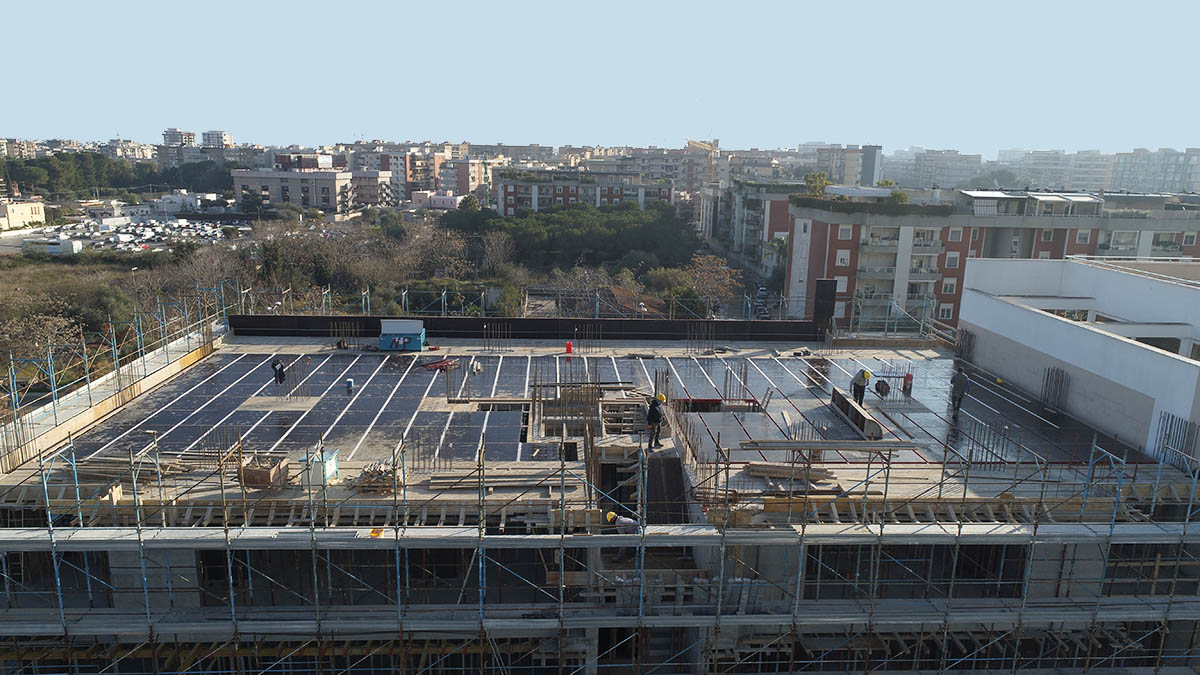 Optimo, formworks for walls
Optimo wall formworks is mainly used in residential and commercial construction projects, but they lend themselves, hassle-free, to any type of construction site, and can be used both horizontally and vertically with the same accessories.
Lightness, durability and modularity ensure the right balance between quality and ease of use, giving shape to a practical, easy to handle and easy to use system, thanks to the reduced number of components.
High usage frequency, guaranteed by the 18 mm phenolic shield, excellent performance over time, ensured by the specific feature of the 10 cm profile, smooth, cured surface finishes, complete a high-quality system that lends itself to jet pressures up to 60 kN/m2.
Condor, European leader in formwork production and design
The dynamic approach and the design structure characterized by high-quality and innovative systems have made Condor a European leader in the production of formworks and scaffolding. Condor also makes use of a speedy supply service, and the prompt assistance of highly specialist technicians.
BENEFITS
Lightweight and easy to handle components
Ease of use and quick assembly and disassembly times
Possibility of early dismantling and subsequent recovery of works progress
High number of reuses of the panels thanks to the phenolic shield
Reduction of processing times by about 66%
High construction productivity
Modularity of the systems and adaptability to specific requirements