The Bar.Co system is used for the creation of construction-site fencings for areas that are off limits to equipment and/or people or for areas meant for storage or parking.
The system has a long life and requires minimum maintenance due to the galvanized coating. Its quick and simple assembly makes it easy to use since it is made up of panels which slide within the uprights, without the use of special lifting equipment. Implementation is possible both on level ground using base plates as well as on uneven surfaces by sinking the uprights into the ground. The equipment provides for the use of uprights to increase wind resistance.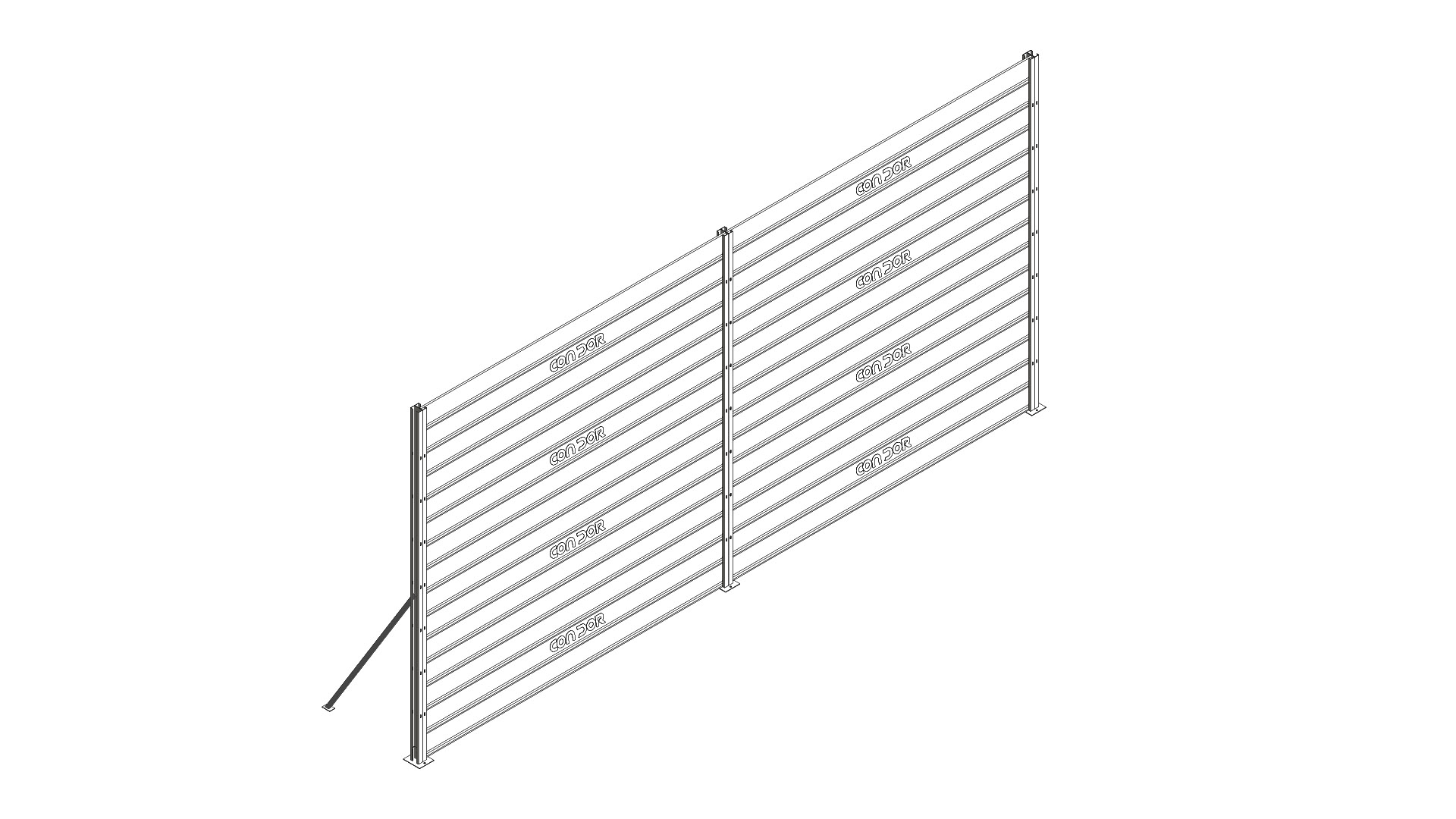 Bar.Co system also adapts to New Jersey fences using special support uprights that attach together underneath.
Upright span: 300cm
Upright height: 299/372cm
Panels: 73,2x300cm